Transforming your Ideas into reality!
We know that a company's business practices set it apart from the crowd. Our spotless reputation precedes us, so even though you might not have collaborated with us before, you already know that we are not your run-of-the-mill web designer.
We take pride in the fact that we don't just deliver promises to our clients, we deliver results. Getting the job done has never been easier! See what we can do for you for your company.
Exclaimer – We have partnered with Exclaimer to help you manage your email signatures and allowing you to send a professional signature using any mobile, tablet, laptop or desktop device….never worry about adding your email signature to the bottom of your emails again – just click send and Exclaimer will do the rest! You can also set up multiple designs to randomly pick from.
find out more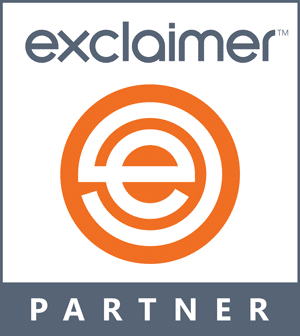 Have a project in mind? Contact our team today!
Client Testimonials
Debbie
Loadtranz

Guzzbury worked tirelessly on our website, they are easy to work with, passionate about the work they do and respond very quickly!
Nigel
Decor Systems

I would fully recommend Guzzbury for all your web and marketing design needs.
Reuben
TaylorWest

Excellent service from the Guzzbury team. Able to react to clients needs very quickly and turn projects round in an very short time frame.