Uniqueness
A website is an online representation of your company, so however small you start off, your site should still be professional and completely bespoke to you. Although you may begin with a relatively simple site, you are likely to want to refresh and add to it as your business grows. Using custom design/development means your website can be tailored specifically to your target market and evolve as your organisation grows. 
Websites that are custom coded, give the freedom to create virtually any functionality that you will ever need. This enables you to make your web users' experience more unique, in turn giving a solid foundation from which to build and strengthen your online presence from.  
Save Time & Money
If you view your time as money, (which business owners and in fact most of us should!) then it will be more cost effective for you to hire a company to design and develop your website. It's then one less thing for you to worry about doing yourself, enabling you to concentrate on planning and getting new clients. Hiring a professional company to develop your site is and needs to be recognised as a long-term investment. However, the ROI of a custom-built website will far exceed that of a pre-built design site. 
Additional Services
Building and designing a website is certifiably not a one-time task. It's an on-going procedure that requires developers and designers to roll out continual improvements as required. A good website is never completed – the best websites out there are constantly updated and improved. To guarantee that your site stays relevant, proficient website development companies offer extra support, for example, blog or maintenance services. They collaborate with you, but take the responsibility from your shoulders, permitting you to focus on crucial assignments and primary objectives.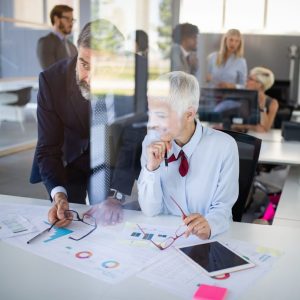 Having said all this…Even when hiring a web design & development company you need to tread with caution. Many companies out there claim to offer "bespoke" or "custom" websites when they are in fact using themes and pre-built code.  
You can do your own detective work and research (without paying a penny) to verify such claims, with various online tools such as: 
Wappalyzer (Chrome extension that detects the CMS, framework and more) 
GT Metrix – this website allow you check the speed and optimisation of any website. It gives a full analysed breakdown of its findings.  
Any reputable organisation would be more than happy to give you contact details for some of their clients so you can speak with them and check, first-hand the work of that company.